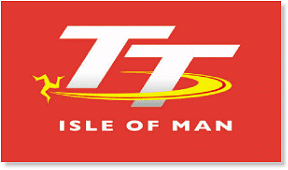 Dungannon's Ryan Farquhar has been ruled out of the rest of the 2011 Isle of Man TT races, the legacy of injuries received on the final evening of practice, last Friday.

The KMR Kawasaki rider crashed at Keppel Gate in the closing stages of the session when he hit a false neutral on his Superbike machine - identical to what happended to Cameron Donald in 2009 - and although no bones were broken in the spill, the Irish ace has admitted he's simply too battered and bruised to be able to continue.

"The final evening of practice was going well and we were certainly heading in the right way after the problems we'd had earlier in the week but it all went wrong when I went through Keppel Gate," said Farquhar.

"I was back down for two gears for the right hander and then down one more gear for the left but I hit a false neutral in between the two corners and ran off the track. I managed to save the bike and was skirting the barriers but just when I thought I'd saved it, the final barrier came back out towards the course and I hit it head on and down I went.

"It really knocked the stuffing out of me but I wasn't knocked out or anything like that and remembered it all and thought I'd be ok to race on Monday. The plan was to get out of hospital on Saturday and get the Superstock bike prepared for Monday's race but I've had to admit that it's simply not possible.

"I haven't broken anything but I'm extremely stiff and sore with my ribs and back, especially, causing me a lot of discomfort. It's hard to ride at the TT when you're 100% fit so there's no way I can ride for the rest of the week and I've got to face up to that fact.

"I'm absolutely gutted as the TT is my main event of the year but, at the same time, it could have been worse so I'm grateful that my injuries aren't too bad. I just need to take it easy over the next few days, get plenty of rest and look to getting myself fit again as soon as possible."