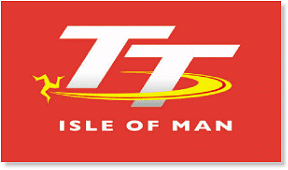 The Padgetts Honda rider took the win by 8.39s when race leader Cameron Donald retired his Wilson Craig Honda at Kirk Michael on the final lap and the Kiwi was able to come home ahead of Keith Amor, who notched up his best ever TT result, and Guy Martin, the Relentless by TAS Suzuki man having been able to make the race after an earlier spill at Creg ny Baa.

With conditions perfect all around the Mountain Course, the race was re-started at 1.00pm with pit stops likely to be crucial and it was Donald who led by just 0.1s from Michael Dunlop with Anstey a further second back and Gary Johnson only a further tenth in arrears. Riders were jockeying for position close behind as well with John McGuinness, Amor, Dan Kneen and Martin occupying positions 5th to 8th and separated by just 3 seconds.

By Ramsey, Dunlop was very much the man on the move and heíd turned his deficit into a 1.5s lead over Donald with Johnson now having overhauled Anstey. The gaps were beginning to increase with Amor now three seconds behind Anstey and ahead of McGuinness, Martin and Kneen.

At the end of the first lap, it was Dunlop who was surging clear, his opening speed of 125.852mph sending him almost six seconds clear of Donald with Johnson now only 1.7s behind the Australian. Anstey, Martin and Amor that rounded out the top six but, with the exception of Dunlop, Johnson, Ian Lougher and Conor Cummins, most of the front runners pitted for fuel so the race entered a confused state as positions changed and large gaps appeared.

By the time they got to Glen Helen, Johnson was the leader by some 37 seconds with Dunlop having gone out at Ballig Bridge. Lougher was holding onto second from Donald and Cummins with Anstey, Martin, Amor and McGuinness in hot pursuit.

Johsnonís lead was still 37s at Ramsey but it was now Donald in second followed by Anstey, Martin and Amor, the gap between the last two just 0.8s. Amor and McGuinness were circulating at the head of the field but it would all change after the pit stops. Johnsonís lead was down to 30s as he pitted for fuel and it didnít look like it would be enough for him to retain the lead and thatís how it turned out.

Through Glen Helen and Donald was back in front but it was still tight, his lead over Anstey just 4s. Amor was gaining time through all the sectors, now having moved up to third on time, some three seconds clear of Martin whilst Johnsonís strategy had clearly backfired as he slipped back to fifth place. There was drama ahead though when Donald failed to reach Ballaugh, his bike having expired at Kirk Michael, the same fate befalling Cummins who stopped on the approach to the same village.

That meant that Anstey now held sway at the front and with the fastest lap of the race Ė 126.595mph Ė he held on for another TT victory to firmly make up for the disappointment of Saturday when he retired from the Dainese Superbike race. Amor was secure in second, almost eight seconds to the good from Martin but he only just held onto the final podium spot from fellow Lincolnshire man Johnson, the eventual margin just 1.18s.

McGuinness had a solid ride into fifth with Dan Kneen back on form in 6th whilst Ian Lougher, Ben Wylie, Ian Mackman and Dan Stewart rounded out the top ten. Meanwhile, fine rides came from newcomers Robert Wilson, Dean Harrison and Dan Hegarty, the trio finishing in 23rd, 25th and 26th respectively.

McGuinness continues to lead the TT Championship with 36 points, 3 ahead of Amor whilst Wylie was the first Privateer to finish although Mackmanís second place means he has 45 points, 16 ahead of Mark Buckley.