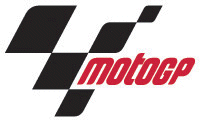 The Shell Advance Seven Riding Wonders of the World campaign is asking bikers from around the world to vote for their favourite road, route or track, which will determine the Seven Riding Wonders of the World. The seven panellists will all be at the grand final event at the 2011 Shell Advance Malaysian Motorcycle Grand Prix, where they will unveil the world's ultimate Riding Wonder.

Nicky Hayden, the 2006 MotoGP World Champion and Ducati Corse rider: "There are many great routes that you can ride. I grew up on dirt bikes, but now I love the race tracks. I love being on the famous race tracks, just you and the bike, especially qualifying, just one lap, put it on the line and go for it."

Michael Knaak, Ducati Technical Partnership Project Leader: "The Shell Advance Seven Riding Wonders contains some incredible routes, some I have always wanted to ride! Being from Germany, my ultimate Riding Wonder is the 'Nordschleife' of the Nürburgring - it has a great history and the chance to ride on a real race track, combined with the forested scenery, is a great way to test my bike and the Shell products I work with every day."

Razlan Razali, Chief Executive Officer of Sepang International Circuit: "I am very privileged to have ridden many great roads in Asia, including the Sepang International Circuit, and the Seven Riding Wonders campaign is filled with so many roads that I would love to ride, especially the route from Bali to Yogya."

Javier Alonso, Dorna, Managing Director of Events and Representative to Race Direction: "I have been riding motorbikes since I was a child and have ridden on lots of different types of bikes and roads. In my job I am fortunate to see some of the best race circuits in the world, but for me, I enjoy exploring on my bike and my favourite route is the Bilbao to Perpignan route, although there are many others I would love to explore."

Tanmay Jaswal, Shell Advance Global Marketing Manager: "We are honoured to announce four new panellists, who are all experts in their field and share a deep understanding of motorbikes. We believe they will offer real insight into the selection of the Seven Riding Wonders, and ensure that the ultimate Riding Wonder is truly world class."