DAVE MOLYNEUX CONFIRMS THAT HE WILL RETURN TO RACING FOR 2012 ISLE OF MAN TT RACES
Author: Press Office
Posted on: Tuesday, Aug 16 2011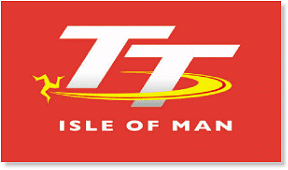 Molyneux is the most successful sidecar driver ever at the TT Races. His 14 TT victories put him joint third with Mike Hailwood on the overall winners list and he is also the race record holder for the sidecar class, which he set in 2009.

The pair are planning a number of warm up meetings which will include outings next month at the Aintree Motorcycle meeting on 17th September and the two day race meeting at Jurby on the 24th and 25th September.



Commenting on his return Molyneux said:

"I really missed competing at the TT this year. I had to take a year out and take stock but with the support of Wealth Management Company Bedouin and Rob Brew at CBG Groundworks, I'm able to come back with a proper effort."

Paul Phillips, TT and Motorsport Manager, Isle of Man Government, commented:

"I'm delighted that Dave is returning to compete and this is a real boost for the sidecar class. We saw some really close racing in the 2011 meeting and adding Dave to the field will only improve that further."

He continued:

"2012 is going to be a big year for the sidecar class at the TT. We have introduced new rules which will reduce costs for competitors so we are hoping for a larger field and close racing."