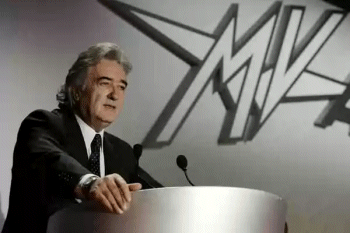 Infront Motor Sports and Superbike fans everywhere wish to convey their sincerest condolences to the family members and to the employees of the Italian company.

Claudio Castiglioni wrote an important chapter in motorcycle history by contributing to the design and the construction of some of the most beautiful bikes ever built, all strictly 'made in Italy'. These include the MV F4, the MV Brutale, the Ducati 916 and the Ducati Monster.

A great fan of racing, Claudio Castiglioni is also renowned for taking Cagiva to victory in Grand Prix Road Racing with the 500 and in the Paris-Dakar with the Elefant, as well as starting, with Ducati, their involvement in World Superbike right from the early years of the championship, going on to win numerous titles with 'his' 851, 888 and 916 machines.