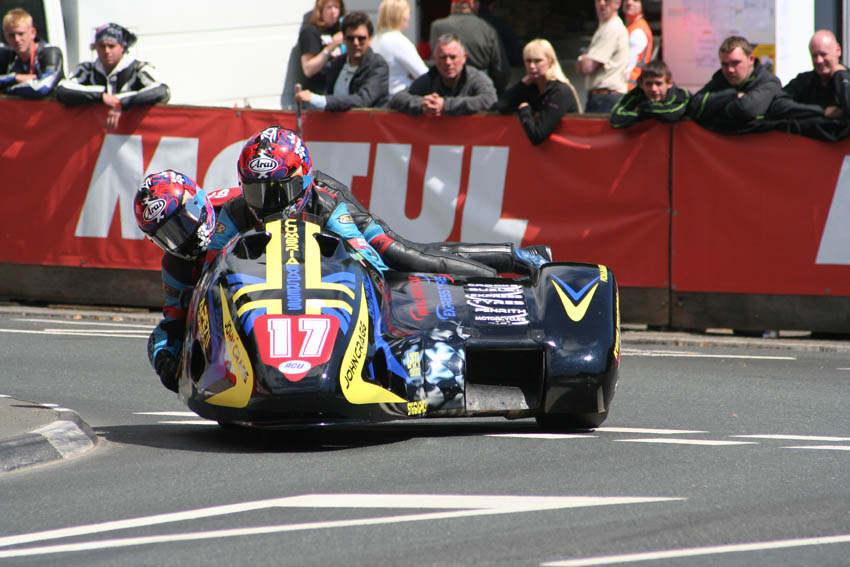 Congratulations to Fiona-Baker Milligan who, during the up and coming TT fortnight, will be presented with the Susan Jenness Trophy for her sterling performances last year.
The trophy is awarded annually to the female competitor who, in the eyes of the Executive Committee of the TT Supporters' Club, made the most meritorious performance during the TT meeting.
Accompanying father, Tony Baker, Fiona finished both sidecar races in 11th position, on both occasions well within Bronze Replica time. Remarkably consistent average race speeds were accomplished – 107.05mph and 106.35mph in races one and two respectively.
The Susan Jenness Trophy is presented in memory of Susan who lost her life some years ago whilst marshalling a UK off-road event. It is hoped that Susan's husband, Mick, will be on the Island to hand over the trophy to Fiona in a ceremony which will be covered live by Radio TT in a show anchored by TTSC President, Charlie Williams.