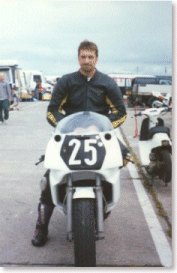 Having contacted the six riders involved that were due prize money they all said that it was there wishes that the money be donated to the A.C.U. Benevolent Fund,which was the the chosen fund of Terry Smiths wife Linda.

The club would like to express there sincere thanks to those riders;Guy Martin,Nigel Beattie,Gary Carswell,Greg Broughton,Simon Fulton,and Derran Slous for that excellent gesture.

A tribute to Terry can be read here on http://www.andreas-racing.iofm.net/tribute.htm


Terry Holmes-Press Officer A.R.A.