UK1 announces second rider for 2007 season
Author: UK1 Race Team
Posted on: Sunday, Jan 21 2007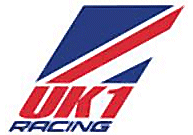 The signing of these two young riders follows UK1 Racing's long tradition of seeking out talented young riders and helping them to develop their skills.

Connor Behan was runner-up in the 2006 Aprilia Superteen Challenge and also the ACU Star Championship and holds lap records for the Snetterton and Pembrey circuits. When asked about joining the team Connor said "I'm really excited to join UK1. I am determined to work really hard and prove how well I can ride."

Niall MacKenzie, former British Superbike champion and mentor to UK1 Racing said 'I am really pleased with our choice of riders this season. Both have a natural ability and are keen to improve their skills. I'm looking forward to working with both riders and seeing them improve over the course of the season.

Now that the team line up is complete, UK1 are looking forward to completing a comprehensive series of pre-season tests. This will help to ensure that both young riders are up to speed for the opening round of the championship at Brands Hatch in April.