NCT Outing at Brands Hatch
Author:
Posted on: Tuesday, Apr 10 2007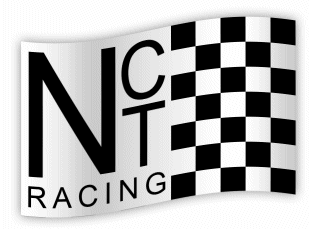 Friday 7th – Friday saw one un-timed practice of 30 minutes in which both riders had to learn as much as they could about the circuit. It was then straight into 1st timed qualifying session. Both riders lapped consistently within 5 seconds of pole but with massively experienced field of riders including ex Superbike riders, this left them both at the lower end of the field.

Saturday 8th – Saturday saw one session only which was the 2nd qualifying session. Hayden qualified in 40th position but unfortunately Alastair failed due to a mechanical failure and was unable to get back to the pits to change bikes. On Saturday evening Hayden worked with chief technician Derek Huxley to change the suspension set up, which on Sunday morning warm up knocked over a second off his best qualifying time.

Bank Holiday Monday 9th – On the day Hayden had nothing to lose starting from the back of the grid, but with the set up more to his liking Hayden managed to pass 14 riders in just 15 laps to finish a respectable 26th.

Team principal Neil Haslam says that although this wasn't the start we were looking for, Hayden had showed the potential to be a front runner at the circuits he knows. He was very disappointed for Alastair with it being his first BSB outing but these things happen in racing and he states that Alastair is now fired up for the next round at Thruxton.