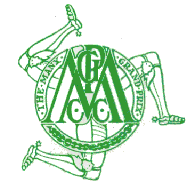 280 individual competitors have made a total of 527 entries, of which 259 have already been accepted and a further 254 placed under consideration. There have been ten withdrawals and four entries have been rejected.

Entries for the main Junior and Senior races are highly satisfactory at 133 and 107 respectively, while the three Classic classes have a total of 165. In the latter category, the Junior and Lightweight races run concurrently and their combined 90 entries will be able to be accommodated in full. The Senior Classic has 75 applications.

The Lightweight and Ultra-Lightweight races are also run concurrently and have attracted 19 and 52 riders respectively, making a respectable 71 in total.

Finally, the Newcomers classes continue to be well-supported, with a total of 51 potential competitors, 38 in class A, 12 in class C and one in Class B.

The Manx Motor Cycle Club, organisers of the annual event since 1923, will now examine the outstanding entries in detail and publish final lists in a couple of weeks.