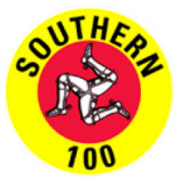 This year the action takes place on Saturday 9th June around the 4.25-mile Billown Course in the south of the Island.

Amongst the TT Stars that have entered is Ian Lougher, who took the winners laurels twice last year at this meeting. His hoped for continued winning run at Billown will be hotly contested by his close rivals, Chris Palmer, Ryan Farquhar and Guy Martin, all previous victors at the meeting.

Robert Dunlop will be making a welcome return to the Southside course with his new Aprilia machine in the 125cc race. Sons, William and Michael will also join the fray and will be doing their best to beat veteran Robert to the flag.

Other competitors looking forward to getting to grips with the course again are Paul Dobbs – another race winner from 2006, Davy Morgan, Paul Cranston, John Burrows, Bud Jackson,David Madsen-Mygdal, Barry Davidson, Gary Carswell Tony Cawte and Conor Cummins, to name but a few.

Practice for the event takes place on Saturday 9th afternoon between 1:00pm and 3:00pm, with racing commencing at 4:50pm with the combined 250cc/600cc race, which is followed by the 125cc/400cc race and then the 1000cc feature race.

The races will be interspersed with parades of classic racing machines, with many of the competitors from the TT Laps of Honour giving their machines a further outing on the Billown Course, home of course, to the Steam Packet International
Southern '100' Road Races, which this years takes place on 9th, 10th, 11th & 12th July.


As published by the Southern 100 Club.