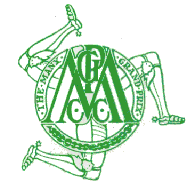 The reason was that he was unfortunate enough to suffer a mechanical breakdown early in the previous night's compulsory newcomers' introductory lap.

Once the pair reached Kirk Michael the main field was despatched from Pit Lane in pairs at ten-second intervals, led by Si Fulton from Onchan and Adam Barclay from Pembroke.

Fitzpatrick made good progress around the rest of the course and was back and flagged in well before the main leaders completed their opening gambit. First back was Barclay, going really well on his 750cc Suzuki, having unsurprisingly dropped Fulton's 600cc Honda by about 10 seconds. Both flew through for a second lap, but Scott Wilson from Burton in Kendal pulled in and switched to his Senior mount.

Riders had been warned of rain in the air around the 27th Milestone, but it amounted to very little at all, and nearly all riders in the first portion of the session opted to do two laps back-to-back.

The Swedish rider Mats Nilsson had topped the speeds in Monday's session and looked good on his opening lap this evening – 115.648mph from a standing start. He finished second to Shane Connor in the 2006 Newcomers'.

As the sun began to set, the Classic and Ultra Lightweights set off, with Ryan Farquhar creating quite a stir on the very noisy Paton twin. Another Northern Irish TT star attracting attention was Davy Morgan who is riding in two classes of the Classic races.

Spectators were treated to a fine dice at the front of the field, with Farquhar and Alan Oversby (500 Norton) riding right together and cracking on for a second lap. First through in the Ultra Lightweight section was Rab Davie from Cupar on his 400cc four-cylinder Honda.

Last year's Senior Classic runner-up Steve Linsdell did 105mph on his Paton, with Ian Lougher over 101 on a 350 Honda, somewhat slower than his 128mph at the TT, but then, of course, on a semi-factory 1000cc Stobart Honda Fireblade!