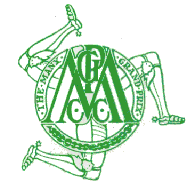 In spite of sunny conditions around most of the Snaefell Mountain Course which had earlier enabled a large field of Senior, Junior and Lightweight riders to complete two laps, an Irish Sea mist rolled in on the west coast of the Island just as the second portion of the session was about to start.

With the rescue helicopters unable to reach the Cronk-y-Voddy area, organisers the Manx Motor Cycle Club were left with no option but to call off the remainder of the programme.

It meant about 150 riders were left to disconsolately wheel their machines back out of the paddock muttering about the vagaries of the Manx weather.

In the first part of the practices, riders showed a great deal of dash as they warmed to their task, with Adam Barclay again heading the field on the road at a tidy 113-plus miles-an-hour average.

Fastest speed of the night was by Michael Weldon (600 Honda) at 116.202mph, followed by Philip McGurk (600 Honda) at 115.640mph and last year's newcomers' winner Shane Connor (600 Yamaha) at 114.926mph.

In the Lightweight the fastest was Neil Kent (Yamaha) at 109.190mph.
The newcomers were headed by Russell Mountford (600 Yamaha) at 109.631mph.

There were two double incidents within this evening's session. Robert Gordon and Marie Hodgson crashed at the Waterworks. Marie was unhurt but Robert suffered possible minor fractures.

The other double crash was at Alpine Cottage, involving Kevin Fitzpatrick and Neil Cudworth. Both sustained possible minor fractures, with Kevin up and walking.

Meanwhile, former MGP winner Dave Hughes, who crashed at Union Mills on Monday, is described as "comfortable" in Noble's Hospital having broken his left arm and four ribs.