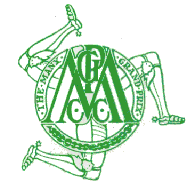 First of the "real" Classics off the mark was the winner of the first event of its type in 1983, John Goodall from Haverfordwest (500cc Matchless) and he stayed out front before pulling in to switch to his Junior mount – a 350cc 7R AJS.

First to go straight through onto a second lap was Dave Molyneux's former sidecar passenger Dan Sayle, riding well on a 125cc single cylinder Honda. But it was strange to see how the 400cc Ultra Lightweights have now eclipsed their smaller cousins.

With the Classic bikes more difficult to remain reliable, the organisers gave them a 70-minute session which meant two laps for nearly everyone, and three for those well organised.

Ryan Farquhar (500 Paton) was the quickest at 104.815mph, with Chris McGahan (Honda) leading the Juniors at 101.728mph and Peter Richardson (Suzuki) the Lightweights at 90.083.

The Ultra Lightweight fastest was Joe Phillips (400 Kawasaki) from Belfast at 107.219mph, followed by Carolynn Sells from Liverpool (400 Honda) second at 105.536 and Tim Sayers (400 Kawasaki) from Rotherham third at 105.301.

There is now only one more practice session before the first day of racing. Bank Holiday Monday features the Newcomers Race (two classes running concurrently) and the Senior Classic, both over four laps.

The 500cc Classic, in particular, looks like being a great race, with former TT winners Ryan Farquhar, Ian Lougher, Chris Palmer, along with last year's Ultra Lightweight Manx Grand Prix winner Alan Oversby among those set to tear it up and probably break Bob Heath's 1997 lap record. Farquhar and Oversby both broke it unofficially in Wednesday's practice, upping it from 106 to 108 miles-an-hour.

Adam Barclay (750 Suzuki) from Pembroke and Kirk Farrow (600 Honda) led the second part of the session away at half-past seven, with the dreaded sea mist mercifully nowhere to be seen. Indeed, the biggest problem encountered was riders meeting the low setting sun near Ballacraine and at the Goosneck!

Barclay set the fastest lap of the whole week at 116.479mph, with last year's Newcomers' winner Shane Connor (600 Yamaha) two seconds slower at 116.252mph, showing that there is very little difference between 750cc and 600cc machines when handling and power are fully evaluated. Those two speeds just beat the 116.202mph by Michael Weldon (600 Yamaha) on Wednesday night. Sweden's Mats Nilsson also did 116-plus. The fastest in the Lightweight class was Brian Spooner (Yamaha) at 108.685mph.

There were two incidents: newcomer Brendan Stone from Haverigg broke his right shoulder in a crash at Cruickshank's, Bob Price spilled at Ballacraine but was unhurt.