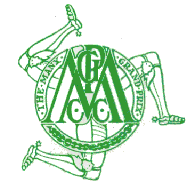 There are over 50 starters for the Newcomers, which will run two classes concurrently. In Class A, for machines of 550cc to 750cc, fastest in practice was Stephen McKnight on a 750cc Suzuki at 111.425mph.

In Class C, for machines of 125cc to 400cc, the best practice time was by Ollie Linsdell on a 400cc Yamaha at 104.275mph.

The Senior Classic event caters for 500cc machines and is one of Britain's premier events of its type. An entry of 75 contains many specialist classic riders and TT winners such as Chris Palmer, Ian Lougher and Ryan Farquhar.

Fastest in practice was Farquhar on a Paton at 108.093mph, 16 seconds inside the lap record standing to Bob Heath since 1997. Alan Oversby was only a tenth of a second slower on a Norton.

At the finish of racing, there will be a practice session for those riding in subsequent races. That will be followed by the Vintage Motor Cycle Club's closed roads parade from Ballacraine to Ramsey. The roads will re-open no later than six o'clock.