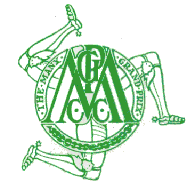 The early leader in the larger engine class was Andrew Brady (750 Suzuki), chased at a close distance by Russell Mountford (600 Yamaha) and David Lumsden (600 Yamaha). In the smaller engine section favourite Ollie Linsdell (400 Yamaha) took the lead at Glen Helen, followed by Brian Gordon (400 Honda) and Steve Ferguson (400 Honda).

By Ramsey Hairpin Brady not only led the race but had passed two of the three riders who had started ahead of him. His advantage was eight seconds as the field roared up the Mountain for the first time. After only ten miles, Linsdell was an incredible 28 seconds in the lead! Fastest through the Sulby speed trap was practice leader Stephen McKnight (750 Suzuki) at 162mph.

At the end of lap one, Brady and McKnight were together on the road, but it was still Brady, who hails from Roslea in Ireland, leading by 9.3 seconds, having lapped at 116.806mph. Second was McKnight and third Mountford a further 8.5 seconds back. The second threesome was Noel Patterson, Justin Croft and Anthony Callister. In the other category, Linsdell was in a class of his own and was 56 seconds ahead at Ramsey on the first lap. By the time he completed the full lap, he was already nibbling the tail-enders in the preceding class. He led by over two minutes! Second placeman Gordon went out with mechanical trouble, letting Ferguson into second and Brian Clarke up to third.

But there was disappointment for McKnight in the big class. He went out at Stella Maris, which shifted up Mountford and Patterson. As the pit stops were taken, Brady was sitting pretty, leading on the road and the race by 47 seconds and lapping at 114.276mph for a two-lap average 115.527mph. Mountford was still second and McKnight third. Tony Oates, Justin Croft and Ian Gilder were the second trio.

As the race went out onto its second half, conditions began to close in on the northern section of the course, and warning flags were displayed across the Mountain. But it certainly wasn't daunting Linsdell, who was well gone from his refuelling halt before the second man even reached Cronk-ny-Mona.

As drizzle began to fall, Oates was caught out at Ramsey Hairpin and dropped his 600 Suzuki, and although unhurt had to retire. It let Gilder up to fifth place. Linsdell continued to dominate the small class, and moved further ahead when David Yeomans had trouble re-starting at the pits. Times for the second lap were taken before that so he was shown as second, but Clarke was likely to inherit it a hundred yards further away. Yeomans really got weaving and re-took the spot a lap later.

Into the last lap and Brady remained well over a minute to the good, with Mountford still second and Patterson third, followed by Croft, who was going great guns in fourth. Gilder was fifth and Leon Donaghy came into the top six.

Brady duly motored home to win the A class by 56 seconds at 109.107mph, with Mountford second and Croft third. Linsdell captured the C class by an amazing 13 minutes 36 seconds with Yeomans finishing second and Clarke third.