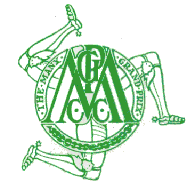 At Glen Helen first time around, last year's winner Chris Palmer (Matchless) had caught Ian Lougher (Honda) on the road, having even by then taken out the ten seconds' starting interval.

But the early race leaders were the Paton riders Ryan Farquhar and Steve Linsdell, with the former forcing through to the front on the road by Ramsey Hairpin despite starting No. 6. He led his team-mate by eight seconds, with Palmer third. But there was early disappointment for Chris McGahan and Roy Richardson, both striking mechanical trouble.

Farquhar did 108.488mph, breaking Bob Heath's 1997 106.74mph lap record to lead by 17 seconds but somewhat surprisingly opted to refuel. While he was in, Palmer and Oversby roared through on their non-stop run, leaving Farquhar to have to make up time again, likely to be by aiming to catch them for a second time.

At Glen Helen Linsdell maintained Paton honour by leading on time – having not emulated Farquhar by stopping at the end of the first lap. Second was Palmer, third Oversby and fourth Farquhar, all going like the wind.

As early as Ballaugh Farquhar had overhauled Palmer and Oversby to slot into second behind veteran Linsdell, father of the morning's Newcomers' 400 race winner Ollie. By Ramsey Farquhar had also overtaken the single cylinder men on the road, with only Linsdell keeping him from the race lead. Four seconds was the gap, with every expectation of resuming command by the end of the lap. Lindsell still led at the Bungalow but Farquhar was only two seconds adrift. Tony Myers (Norton) and Mark Parrett (Matchless) were fifth and sixth.

Linsdell also broke the old lap record on lap two, but whether he would have to refuel remained conjectural. When he finished second last year he did the four laps non-stop, but it was at considerably slower speed. Farquhar re-inherited the lead at the half-way stage, with Linsdell, Palmer, Oversby, Myers and Parrett still in regulation.

If Farquhar thought defeating Linsdell would be a formality, he had to think again. At Glen Helen and Ballaugh there was less than a second in it on corrected time. They were about 10 seconds apart on the road, but that fell to eight as Farquhar edged ahead on time. Palmer was sticking on Linsdell's tail but obviously 20 seconds back on time – the difference when they started. At the Bungalow, Farquhar led Linsdell by three seconds, but would Linsdell stop for a splash-and-dash or try to squeeze out the four laps?

STOP was the answer to that, but the question then became whether he could hold second place. It also freed Farquhar at the front, with a 25 second advantage. Oversby retired the Craven Manx for the umpteenth time, this time with oil all over the power plant. Myers was about to move to fourth but had to take on fuel, then added more misery by having a lengthy push to get going again.

All that remained was to see if Linsdell could do a Farquhar on Palmer to make it a one-two for the Italian four-stroke twins. Farquhar led Palmer by 32 seconds, with Linsdell seven seconds down. That became eight seconds by the Hairpin, with Palmer bidding to split the Patons on Fred Walmsley's G50, having forsaken the Manx Norton this time.

Linsdell really put the hammer down on the last climb of the Mountain and pulled five seconds out of Palmer by the Bungalow. Who would be second – Palmer or Linsdell?
All eyes were on the stopwatches, firstly greeting winner Farquhar at a record 107.02mph.
Seconds later Palmer and Linsdell roared over the stripe and it was Palmer who hung on by two seconds.

Parrett finished fourth, Manxman Allan Brew fifth and evergreen Wattie Brown sixth, a shuffle brought about by Oversby's retirement and Myers' lengthy pit stop.