Author: Bennets
Posted on: Wednesday, Sep 12 2007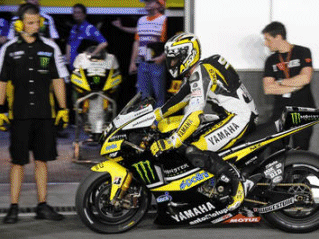 An improved second race helped to minimise the damage to the former World Superbike Champion's title chase and he left the 11th round of the series with a 41-point lead. However, he is acutely aware that he still has a long way to go to secure the championship crown.

James Toseland: "I wanted to come away from Lausitz with one-and-a-half hands on the trophy, but unfortunately I came away feeling like I'd had two fingers prised off it. The first race at Lausitz was a severe disappointment for me and the HANNspree Ten Kate Honda team.

"I had used exactly the same tyre in warm-up and race two and we made no changes to the set-up of the bike, so it was difficult to understand why race one proved so problematic. As a result, the team had no data from race one to help in race two so to finish fourth was a real achievement.

"I can only hope that the final four races at Vallelunga and Magny Cours go a little more smoothly for me, the team and my sponsors. I'm approaching the final two rounds positively and I'm determined to leave the Superbike World Championship as the champion.

"I've already proved that I can perform under pressure this season at Brands Hatch when Bennetts announced their sponsorship of the series. Expectations were high and I secured double victory, but the fight is far from over."

World Superbike Championship race results

Race one: 1 Noriyuki HAGA 40'02.923; 2 Max BIAGGI + 11.007; 3 Troy CORSER + 11.628; 9 James TOSELAND +44.258

Race two: 1 Troy BAYLISS 39'49.291; 2 Noriyuki HAGA +1.353; 3 Max BIAGGI +13.001;
4 James TOSELAND +14.641

2007 World Superbike Championship standings (after round 11)
1 James TOSELAND 375; 2 Noriyuki HAGA 334; 3 Max BIAGGI 322; 4 Troy BAYLISS 296
5 Troy CORSER 254; 6 Ruben XAUS 177; 7 Lorenzo LANZI 173; 8 Roberto ROLFO 166; 9 Max NEUKIRCHNER 130; 10 Yukio KAGAYAMA 116.