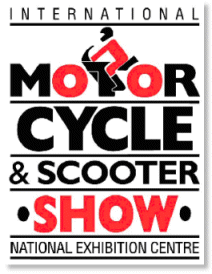 The exciting day will include a TT Chat Show featuring riders past and present revealing some of the behind the scenes secrets and insights that go into lapping the world famous circuit. There will also be 'They think it's a question of TT races' show with the BBC's motorcycling commentator Steve Parrish posing the questions. Fans will also be able get memorabilia signed by TT stars including John McGuinness, Guy Martin, Ian Hutchinson and Conor Cummins at various manufacturer stands throughout the day.

This latest announcement adds to an already packed schedule at this year's NEC Bike Show, which is set to showcase the UK bike launches from the biggest names, including the much-vaunted return of Ducati and the first UK showing by Benelli. Visitors both young and old will also be spoilt for choice by the huge number of interactive features on offer, including the Off Road Zone and Mini-Motos and Go-Karting circuits. Full details of all show features and in-show entertainment can be found at www.motorcycleshow.co.uk.



Paul Phillips, TT and Motorsport Development Manager, Isle of Man Government, commented:"It's going to be a great day out for the fans and is another opportunity to get to meet their TT heroes. We're delighted that the NEC Bike Show will be part of our Centenary celebrations".

Finlay McAllan, Managing Director of MCIE, organisers of the International Motorcycle and Scooter Show commented: "The Isle of Man TT races are one of the greatest motorsport events in the world and the celebration of its centenary at this year's Show is a fantastic addition to the entertainment line-up. To have so many legends of the TT appearing all on one day provides yet another great reason for bike fans to flock to the NEC, and with so much to see and do the 2007 Show is shaping up to be the most exciting yet."

The Department of Tourism and Leisure will be represented on the Duke stand (2H50) throughout the fortnight answering any questions that people have about travelling to the Island to watch the races. The International Motorcycle and Scooter Show will also see the official launch of the new documentary 'TT Centenary Celebration', featuring legendary motor racing commentator Murray Walker. Murray will be on the stand on Saturday 1st December signing copies of the new DVD. The DTL will also be announcing the racing calendar for the 2008 TT races on the first day of the show, on Thursday 22nd November and fans can expect changes from the 2007 line up, designed to make the races even more exciting.

The 2007 NEC Bike Show takes place on the new dates of 23rd November – 2nd December (Press Day – 22nd November), in new halls 1, 2, 3, 3a & 4. Ticket prices have been frozen for a third consecutive year making the Show even better value. For more information visit www.motorcycleshow.co.uk.