Manx Grand Prix 2008 Regulations & Entry Forms Now Available
Author: Manx Motor Cycle Club
Posted on: Tuesday, Mar 18 2008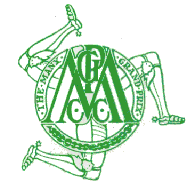 Would be competitors on the Club's mailing list will receive their package by post during the next few days.


The Regulations, Entry Forms and accompanying notes will also be available for download, via the club's new website, www.manxgrandprix.org when it is launched on Wednesday 19th March.


Riders can also request information be sent to them by sending an e-mail to Ann Kinvig at mgp@manx.net requesting a set of 2008 Regulations.