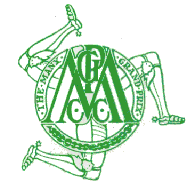 The Manx Motor Cycle Club have today announced the launching of their new official website for the annual Manx Grand Prix Races, which this year take place between 16th and 29th
August.


The new website, http://www.manxgrandprix.org will carry all the up to date information on this
years races, all important information for would be competitors and fans and visitors alike.




Announced earlier, the release of the Supplementary Regulations and Entry Forms and associated documents, are available for immediate download.


News stories will be added regularly and advice of provisional entries will be available in due course.


It is the intension of the club to add a full database as soon as possible, but the most important function of the new website is to keep competitors, officials, marshals and fans in tune with all that is happening as the 2008 Manx Grand Prix approaches.


The committee of the Manx Motor Cycle Club are most grateful to Jim Hunter for all his hard work in designing and getting the new website up and running in the tight time scale, after the demise of the previous website through circumstances beyond the club's control.