Author: Euromanx
Posted on: Friday, May 09 2008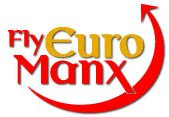 All passengers with tickets for EuroManx services can be assured that alternative arrangements are being sourced.

Accordingly Flybe will carry all ticketed EuroManx passengers to Liverpool, Manchester and also initially to either London Luton or London Gatwick on services where Flybe have space available to accommodate the passenger.

EuroManx passengers to Belfast will be advised in due course.

For the past 5 years EuroManx has focused on providing a locally based operation offering high quality schedules and services dedicated to the Isle of Man.

During this time the employees have worked hard to develop and grow the business but over the last 6 months a number of factors including rising fuel prices and reduced passenger numbers have proved to be insurmountable obstacles to the airline being able to continue to operate.