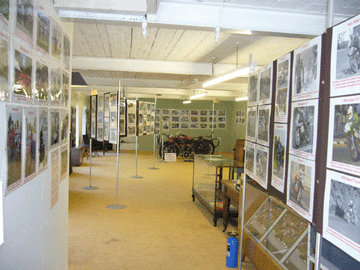 Following the success of this years TT photo exhibition, we will be holding a similar event at the Laxey Woollen Mills for the MGP practice and race period.
Most will be different shots than we used for the TT, but must leave the 'smoking bantam' up and also the picture of Gwen.
Free admission, but we will be rattling the bucket for the Manx Grand Prix Helicopter Fund. We raised over £300 in donations at the TT, can we beat that for the Manx?
Laxey Woollen Mills, Glen Road, Laxey - 2 minutes from the MER station - plenty of parking and you can also treat the wife from the range of goods John Wood makes and sells at the Mill, she might let you come back again!